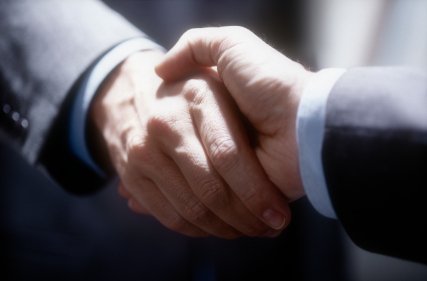 Solveco is a small IT consulting company, which believes in the simplicity and the perfection, and in the fair and loyal partnership. We know that complicating things is pretty simple, but making them simple can be very complicated. We are not about routine, but dedication to successful partnership with professional principles.
Whether you are looking for IT consulting, outsourcing or managing your IT projects or software development, system integration or IT infrastructure management or just need a partner to help you with all annoying IT related stuff, we believe that we can help you.
Whether you are planning to organize your IT infrastructure better or you are in IT business and are looking for very experienced and discreet partner on which you can rely, or you just want to focus on your business development, leaving all technical details to loyal and correct partner, we believe that we are right partner for you.
Whether you are implementing your new ideas or just looking for help to optimize your current business, we know that technical details are important part of the process and we believe that we can help you.
Consulting
For customers who are looking for advice, expertise or evaluation of some specific or unique problem, situation or product we can provide our professional opinion. Usually this is one time deal - customers are asking us for our proffessional opinion and point of view, but how, whether or to which extent they will use it is up to them. Although we are fully professionally responsible for our conclusions and proposals, it is the customer responsibility to decide whether it is valuable for them and to which extent. For more details please visit Consulting section of our website.
Services
For customers who are looking for completion of specific regular tasks for their business we can provide wide range of professional IT services - from simple assets integration, management and maintenance to complex software projects organization, planning, design and implementation. Usually these are long-term relations. The key point is that our professional services help customers to manage their own resources optimally, but it is up to the customer to decide how many resources they will allocate. For more details please visit Services section of our website.
Outsourcing

For customers who are looking for specific results or for finished product, which they will use in their own business - whether they are looking to build their own software or want to achieve specific IT related tasks without bothering for implementation details - we can help. These can be short-term or long-term relations, depending on concrete project and the key point is that we are responsible for allocating and managing the resources needed for the task and also we are responsible for the results. For more details please visit Outsourcing section of our website.